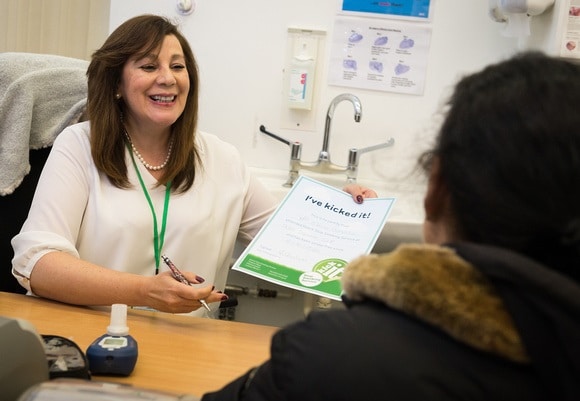 02 Oct

4 Tips to Beat The Cravings This Stoptopber
4 Tips to Remain Smoke Free
This week marks the start of Stoptober; the national stop smoking campaign. Stoptober sets the public the challenge of stopping for 28 days, after this you are 4x more likely to quit for good!
Over the next couple of weeks we will be providing you with quick and easy tips to help you over the next 28 days stay quit.
Double click the picture below to see out top 4 take away tips!
If you haven't set your quit date as of yet, it isn't too late! Sign up here to begin your journey with us.
Keep a look out for more tips shortly!
If you would like professional help from one of our advisors sign up here