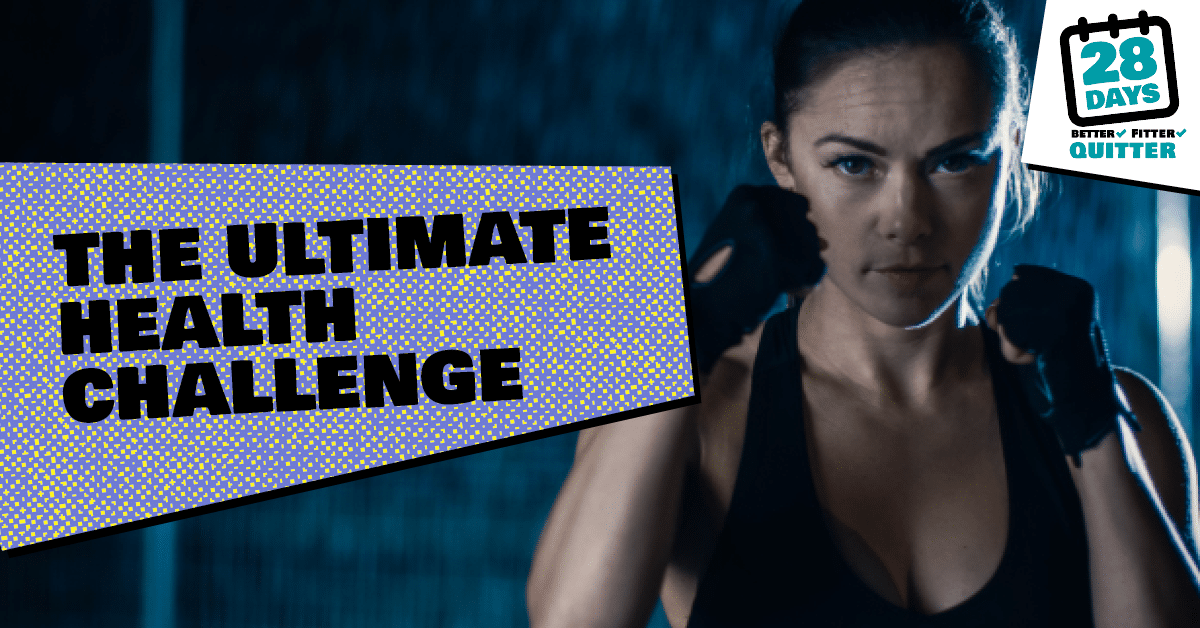 06 Nov

Client vlogs 28 Day challenge
Throughout October Alison took on the 28 Day challenge, so that she could get better, fitter, quitter.
What is the 28 Day challenge?
It's a 28 day challenge, giving you an insight into the experience you could have if you went smoke free with the 28Day telephone service. We know first-hand just how addictive it is, and that's why we set up the challenge. Did you know, that if you were to go smoke free for the full 28 days, research has shown that you're up to FOUR TIMES more likely to quit for good!
When is it?
We know you're busy with day-to-day life and finding an extra 30 minutes can prove a difficult task. That's why we made the 28-Day challenge is completely remote, meaning it is flexible around your busy day.
What is it?
The telephone support service offers a combination therapy of behavioural and medicinal support (which research has shown to be up to FOUR TIMES as effective as going alone). You will be assigned your own personal quit coach, who will talk you through your quit and create your own personal quit plan.
How do I get involved?
Visit the 28Day website or call free on 03301 244 648 to speak to a specialist advisor.
Check out the vlogs to follow Alison's journey during the first week of her attempt to become a better, fitter, quitter.